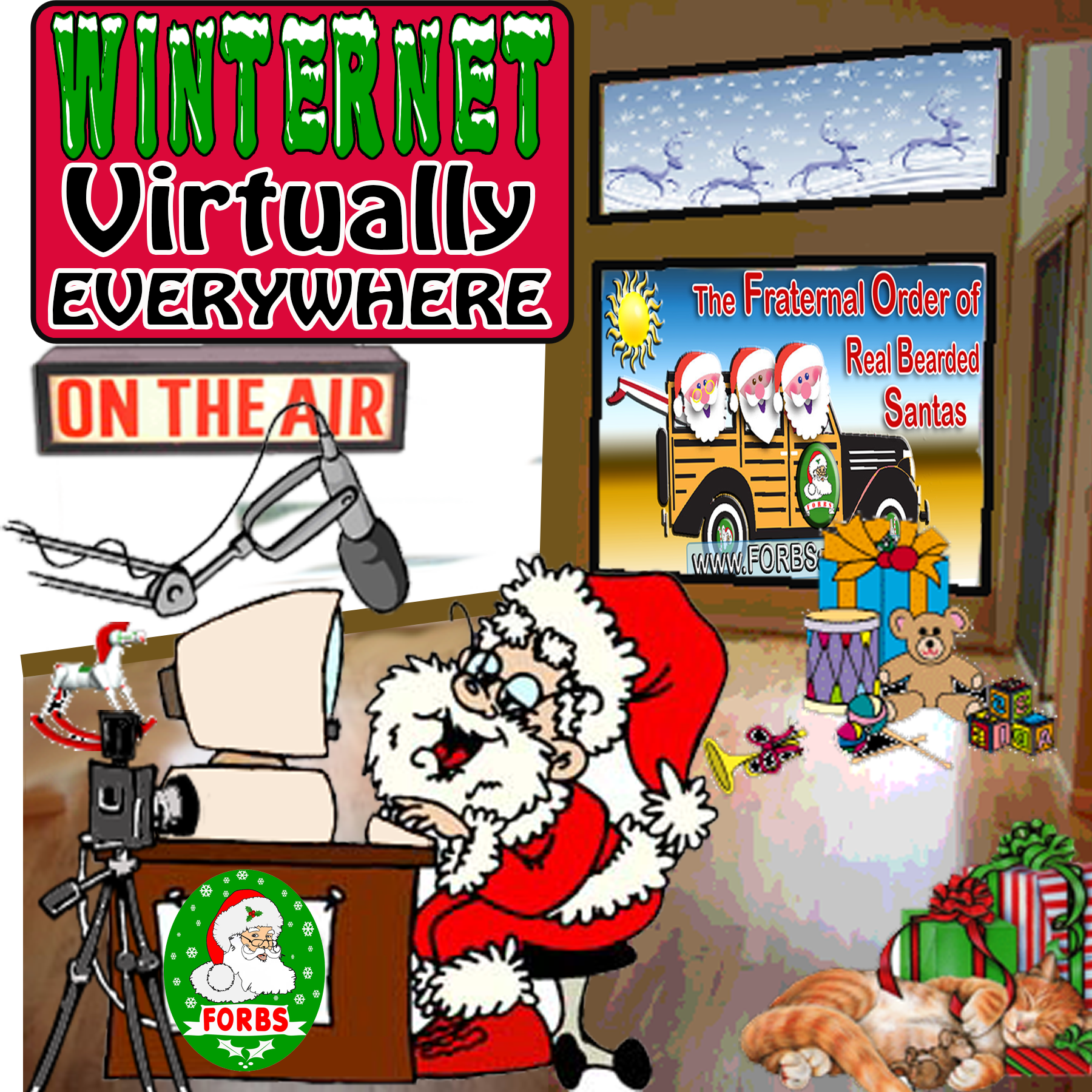 FORBS Is Proud To Announce The Next Step In Santa Fraternity!!
Covid-19 turned our world on its head last year.
One by one, nearly every aspect of our lives became VIRTUAL-- work, school, shopping and even hanging out with friends-- all moved online. We kept hoping things would return to normal as soon as possible, but eventually even Christmas became a virtual event-- and when the time came we had no choice but to replace our 27th Annual Santa Reunion with a "VIRTUAL LUNCHEON".
So we leaned into it, and invited not one or two, but THREE of the largest "Virtual Santa Visit" companies to provide us a Keynote Speaker, and on this one thing they all agreed:
2021 IS GOING TO BE VIRTUAL, TOO!
As we prepare to begin our fourth decade of leadership in the Real Bearded Santa World, America's ORIGINAL professional Claus fraternity is shifting into an even HIGHER gear-- as we expand Santa into SyberSpace!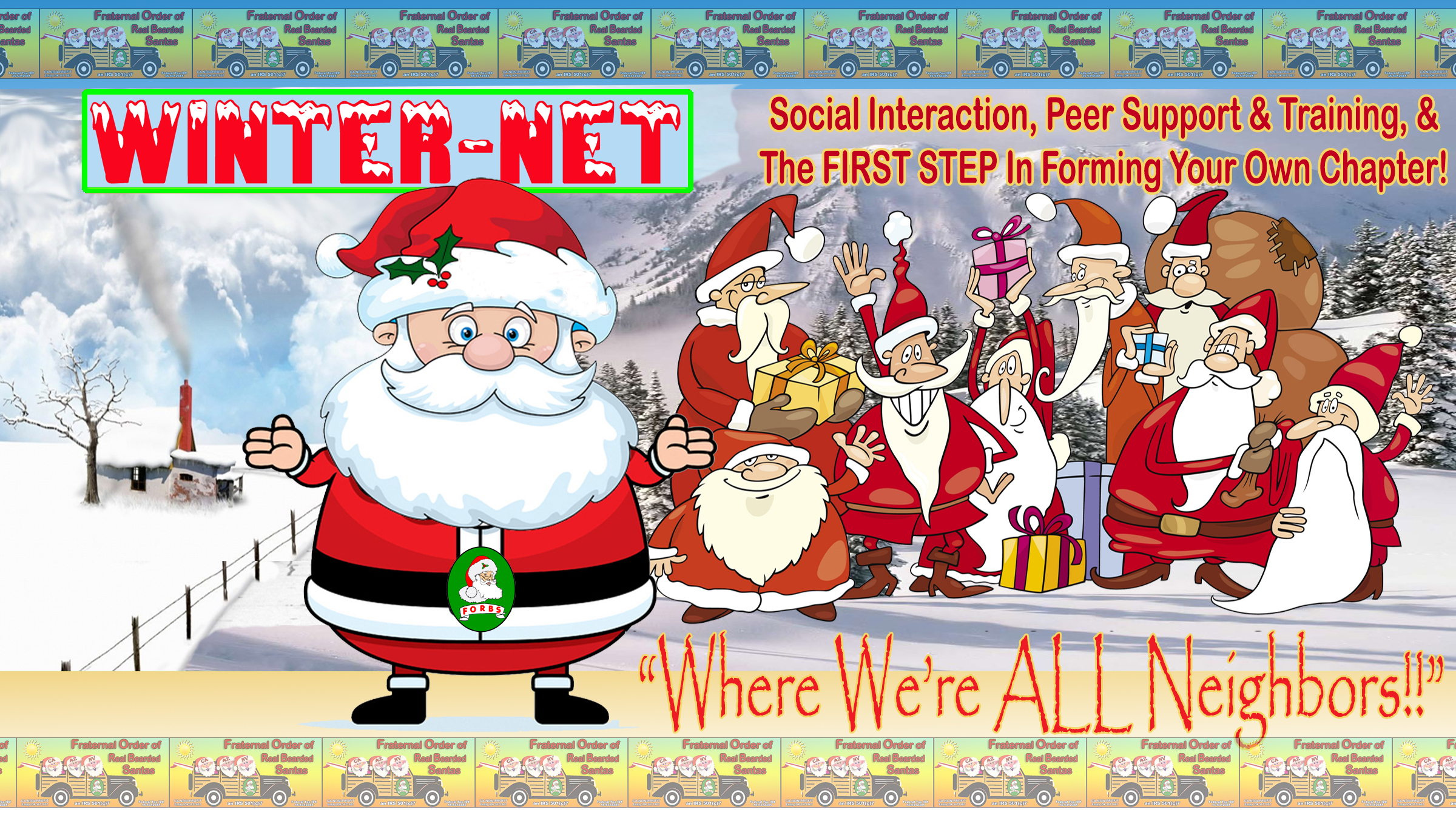 ---
OF COURSE, WE STILL PLEDGE ALLEGIANCE TO THE OLDEST & LARGEST RBS EVENT IN THE WORLD!!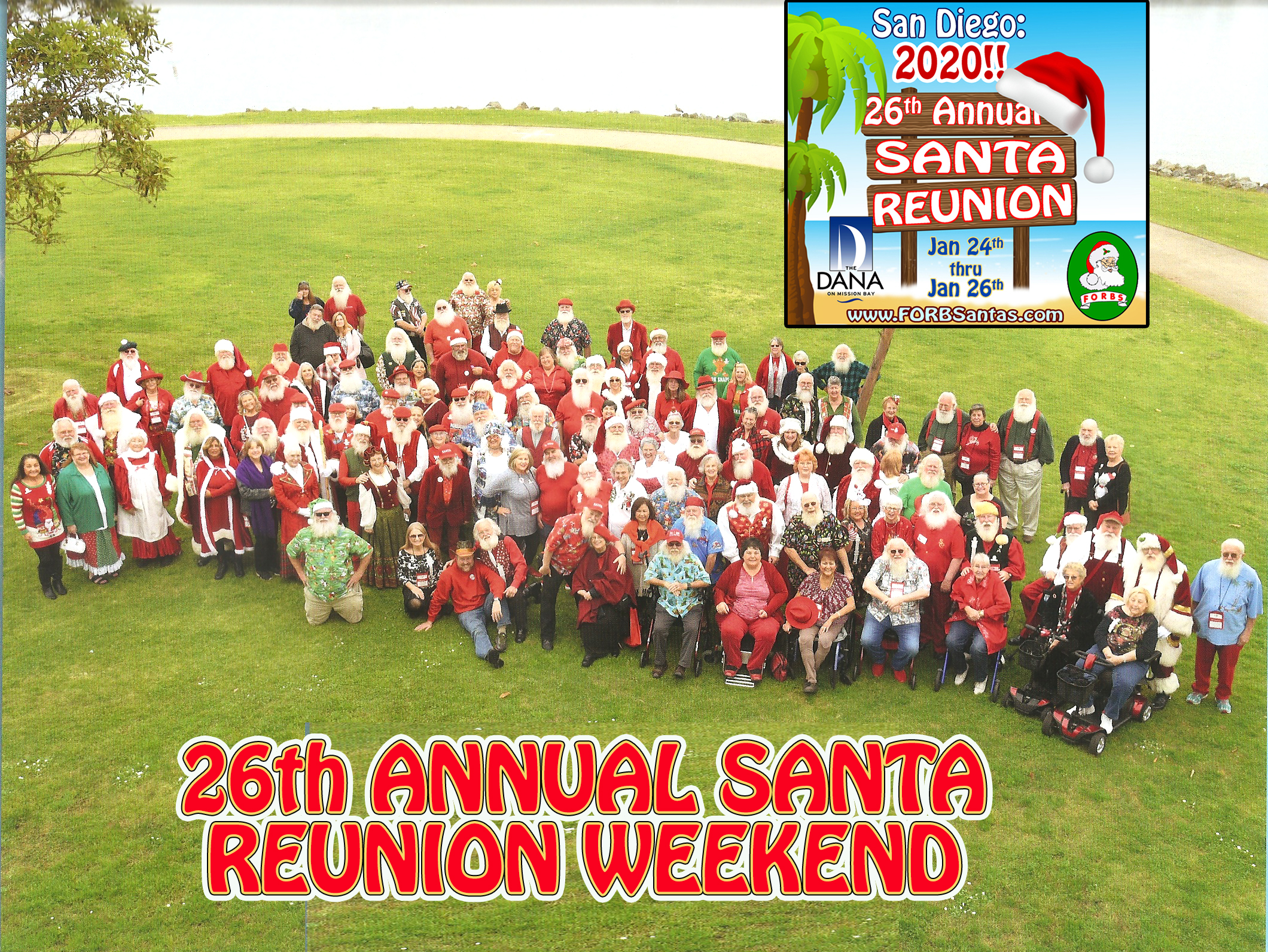 45 Days Later......LOCKDOWN!
FORBS hopes to once again welcome the entire Christmas Community to help us celebrate our Reunion's 28th Anniversary!!