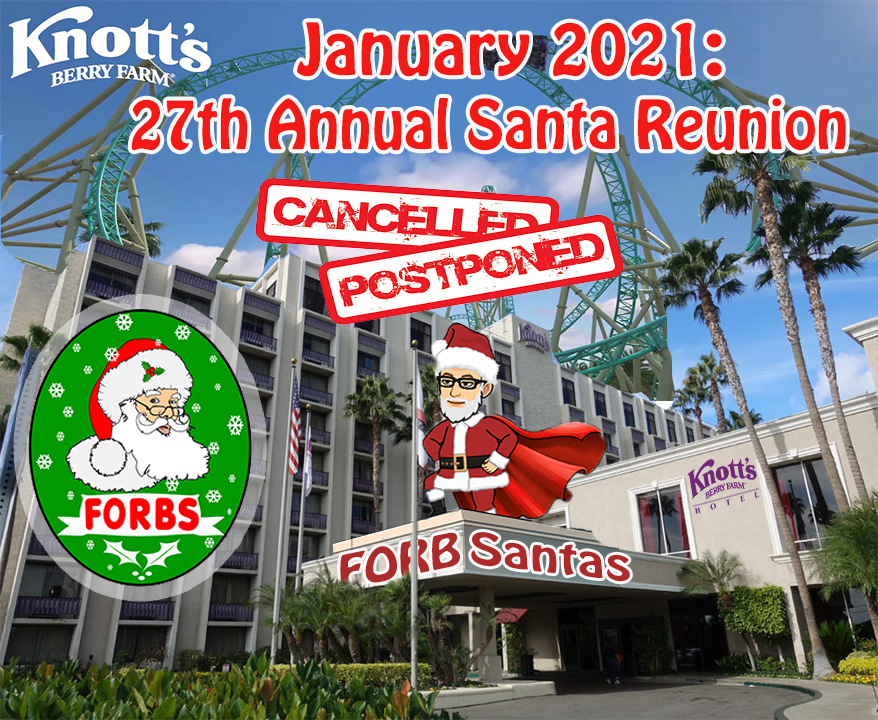 27 YEARS OLD
And It Took The Worst Year EVER To Cause Our First Postponement...
Our Planning Committee has been watching along with everyone else as the Covid-19 pandemic continued its rampage against our people and our economy-- and now that Reunion Weekend is upon us, we have no option but to postpone.
We still have deposits in place & Knott's Berry Farm Resort Hotel is eager to find some way to salvage the contracts we signed for Jan 29-31, 2021.
As we renegotiate for a later date (hopefully in June or July) we'll be using this space to keep Reunion guests in the know about plans for the 27th Anniversary of the oldest & largest annual party in the professional Christmas Community!
Sometime later this summer, we hope to have more information regarding the vaccination of our country ongoing at the moment-- and specifically, it's likely impact upon our plans for this historic event...
We'll continue to update & develop this site, as details are known.
This homepage shall remain as our splash board & updated when info is available
Remainder of site shall remain as temporary placeholders, pending future development